According to conservative estimations, at least three TikTok profiles with more than 350,000 followers combined have promoted multiple fraudulent mobile apps that created $500,000 in profit.
The TikTok marketing drive possibly played an important role in the more than 2.4 million installs of scammy Android and iOS apps.
Avast researchers heard about the applications from a child using Be Safe Online from the company to report a TikTok profile recommending one of the suspicious applications.
Three such profiles were found by the researchers, although it is likely that there are more, one of which has more than 330,000 followers (7odestar). Another one (Dejavuuu. Es3) had over 28,000 followers. In order to support one of the applications, an Instagram account with at least 5,000 followers was also identified.
"The iOS and Android apps appear to be developed by the same person or group. The links promoted on the social media profiles lead to the iOS or Android versions of the apps, depending on the device the link is being accessed from" – Avast
Avast noticed that the mobile apps claimed to be sports, or downloaders of music and wallpaper while examining the study. They will show advertising aggressively once installed and charge users between $2 and $10 for features that either do not exist or do not function properly, or for weekly subscription fees.
Based on data from mobile insight firm SensorTower, the revenue generated in this way has been estimated to be more than $500,000.
Most of them have a ranking between 1.3 and 3 at the time of writing, low enough to steer clear of them. When promoted by a common account, however, users are more likely to install them.
All these fraudulent apps are still present in the official app stores maintained by Google and Apple:
Shock My Friends – Satuna (AppStore)

666 Time (AppStore)

ThemeZone – Live Wallpapers (AppStore)

shock my friend tap roulette v (AppStore)

Ulimate Music Downloader – Free Download Music (Google Play)

Tap Roulette ++Shock my Friend (Google Play)

ThemeZone – Shawky App Free – Shock My Friends (Google Play)
Some of them advertise a game based on subscription, promising to shock the player and their mates, but all they get is a lighter wallet or a computer that vibrates when the game begins, and a bombardment of full-screen advertisements.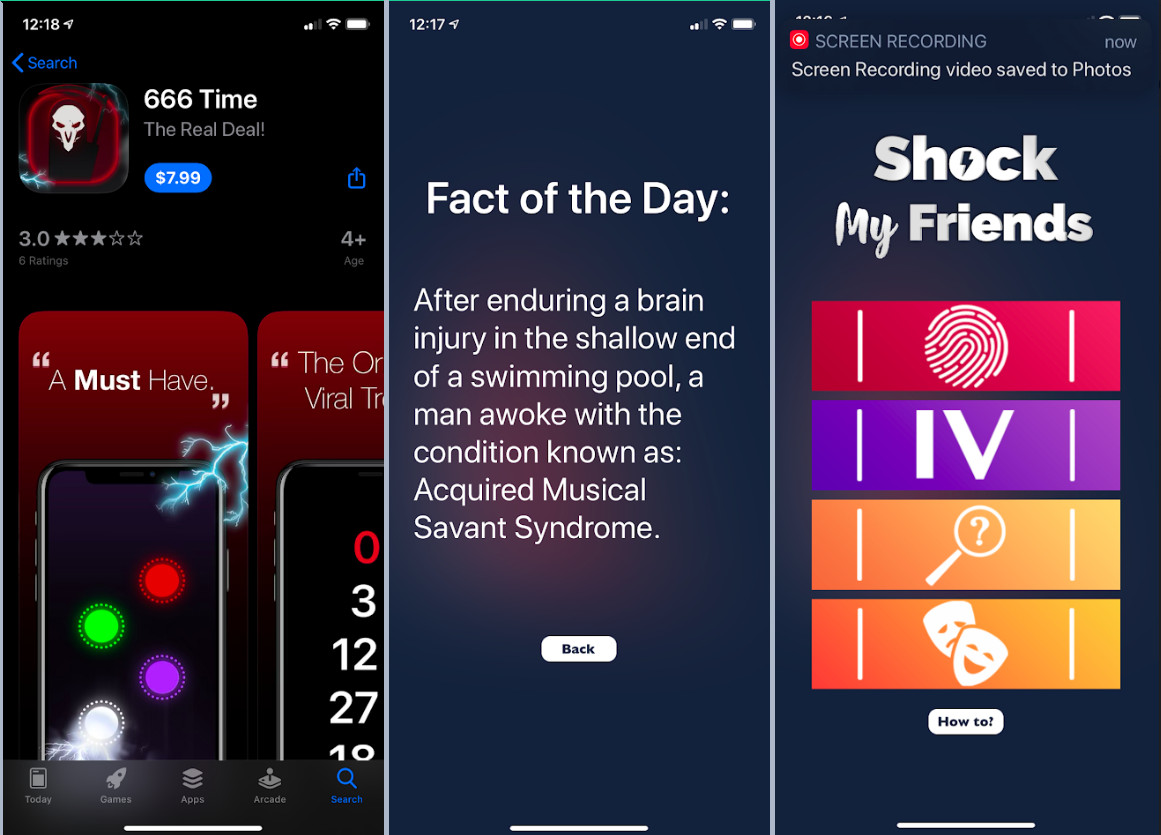 Even if they appear supported by famous accounts on a social media site, consumers should be wary of promoted mobile applications. Checking the opinions of other people who have encountered them first-hand is a helpful way to assess whether or not it is a scam.
Even with good feedback, it is advised to decide whether the offer is worth the money when asked to pay for an extra function. It is very expensive to pay $8 for wallpapers, given that many legitimate applications do this for free and make money from good in-app ads.
Another hint of suspicious activity is when the app asks for more permission than it needs. For example, a music app does not need to access the camera, just as there is no use for a microphone for a wallpaper app.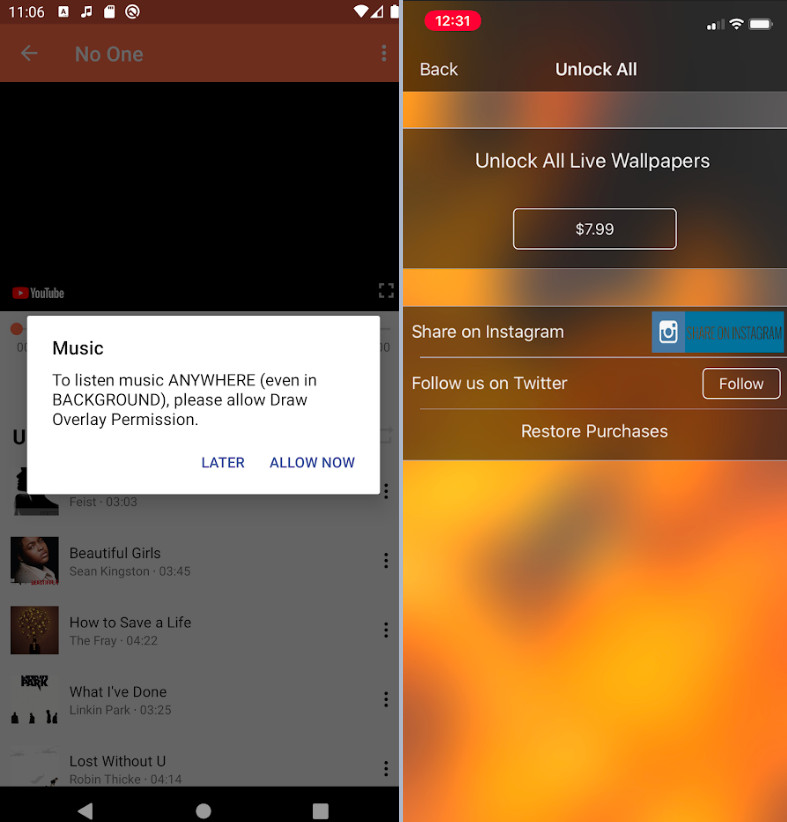 Reading the permissions given at installation time for apps will later save you from mischief.